Colour Laser Hire
High Power full colour laser with Phoenix computer control
Custom made and very small, these lasers are quick to install,
take very little power and make next to no heat.
Long gone are the days of lasers in the 90's that needed 3 phase
power and a huge water tank for liquid cooling. Back then lasers would
take all day to set up, now it's half a hour.
Much more time can be spent on laser safety and how the beams look.
Laser Details
The 1:1:2 Laser RGB power ratio is ideal for a pure white beam and the RGB diodes
make it easy to balance the colour.
4.8w – 5.6w maximum laser power. The 5.6w refers to the white beam.
Green laser diode 1.2w
Red laser diode 1.2w
Blue laser diode 2.4w
30 kpps galvo fast mirrors
computer control over cat5 and wireless data link.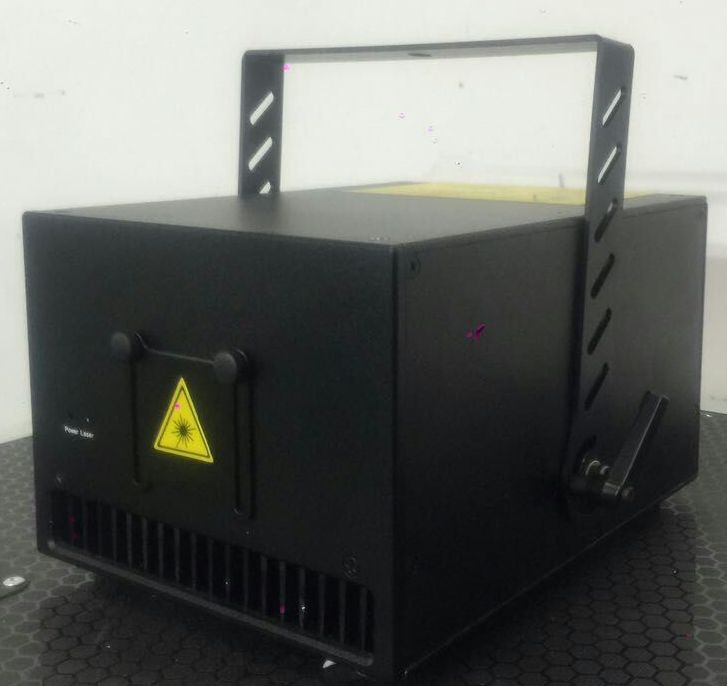 Laser package includes:
5w rgb laser
i7 laptop with phoenix software control
Akai pro control surface
wind up stand or hook
operator
Two videos from recent laser show below: